Use this link to explore more about Holy Orders. https://toledodiocese.org/holy-vocations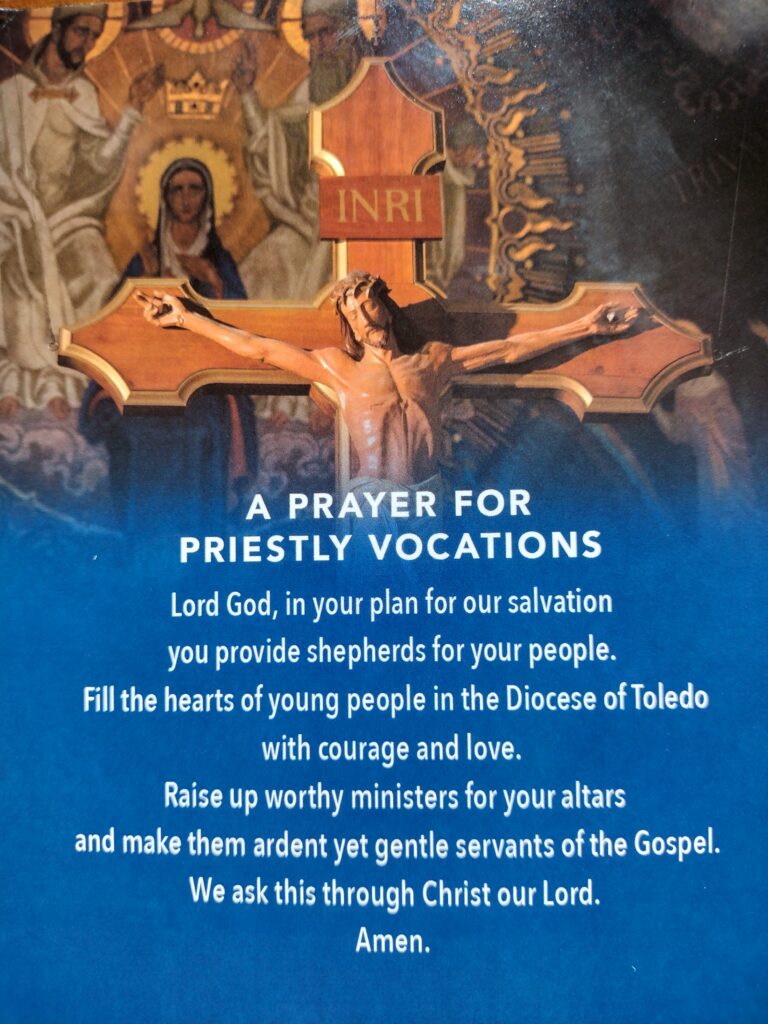 Pray for our Priests
In the Diocese of Toledo, we encourage the faithful to pray for priests every day. The parents of priests create a calendar so the faithful can pray for a specific priest each day. Click the following link for a calendar to pray for our diocesan religious throughout the month.
Dear Lord,
We pray that the Blessed Mother wrap her mantle around your priests and through her intercession strengthen them for their ministry. We pray that Mary will guide your priests to follow her own words, "Do whatever He tells you" (Jn 2:5). May your priests have the heart of St. Joseph, Mary's most chaste spouse. May the Blessed Mother's own pierced heart inspire them to embrace all who suffer at the foot of the cross. May your priests be holy, filled with the fire of your love seeking nothing but your greater glory
and the salvation of souls.
Amen.
Saint John Vianney, pray for us.