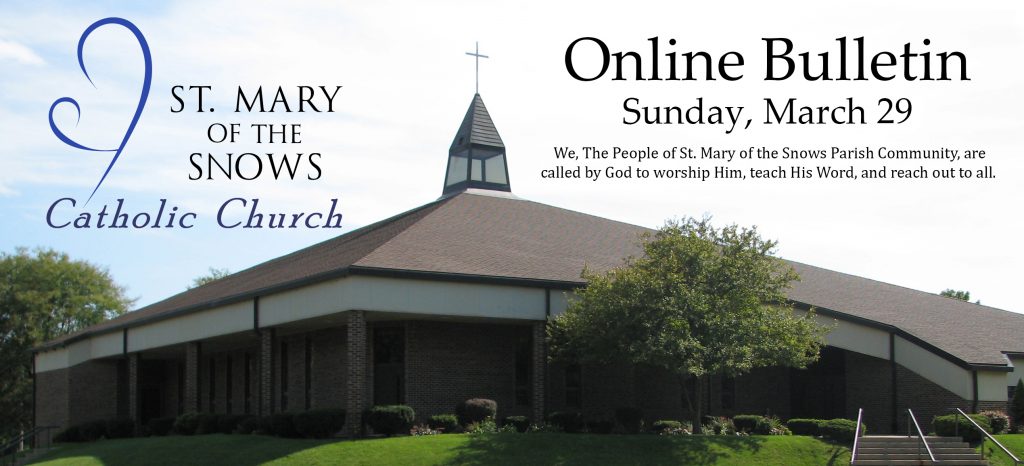 Our parish bulletin will be available Thursdays on the St. Mary's website until the Mass suspension has been lifted. Announcements can be sent to bulletin@mansfieldstmarys.org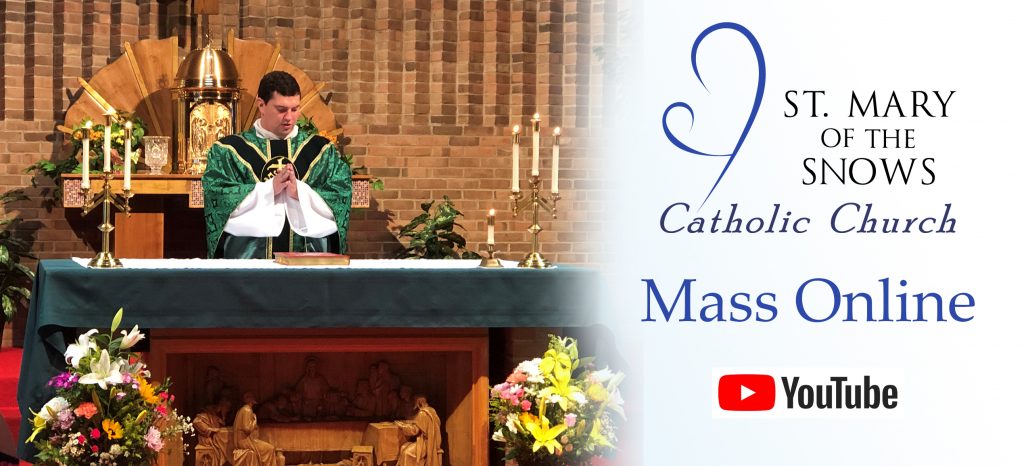 St. Mary of the Snows and Resurrection now has Sunday Mass available on YouTube for you to watch and participate! Click here to find our YouTube channel and participate in Sunday Mass with Father Matt! Please read below for information on making a spiritual Communion.
Communion in Quarantine : A Way to Pray
Watching Mass online and not sure how to make a spiritual Communion? Please see this article from the Diocese of Toledo that will tell you all you need to know.
From Father Matt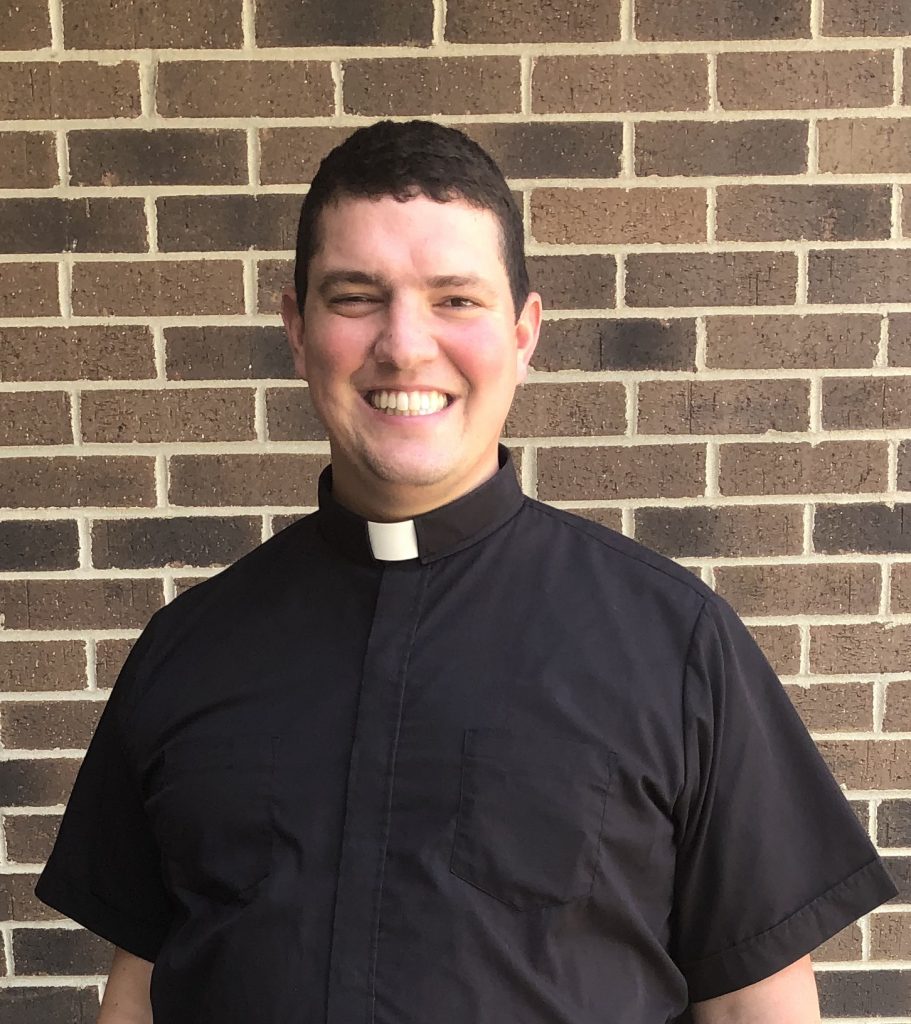 Dear Friends,
Be not afraid! These words are found often throughout the Gospels as Jesus spoke to people; these are words Pope St. John Paul II spoke often in his addresses. Jesus speaks these words to us today: Be not afraid! With Governor DeWine declaring a stay at home order, the parish offices and the churches will be closed during this time. If you need to get in contact with any of us, you can call and leave a voicemail, send an email, or send snail mail. We are still able to communicate through those means of communication. Reflections will be found semi-regularly on the Facebook pages of both parishes. While there were some technical difficulties last week, we are still planning on broadcasting Mass via the parishes' YouTube channels. Please tune in at 10:30am so that we may pray together.
At the beginning of Lent, I exhorted everyone to have "an excruciating Lent." Little did we know how excruciating it would be, yet that word excruciating remains relevant on multiple levels. We are suffering and enduring the hardships and uncertainties this health crisis has brought upon us. With that, it's worth noting that the word excruciating comes from the Latin "ex cruce," meaning "from the cross." This is an excruciating Lent, in which we are given the opportunity to become more fully united to Christ crucified, to be more completely conformed to His Sacred Heart, to grow more deeply in relationship with the Father, Son, and Holy Spirit. Fight the urge and tendency to think Lent and Easter are cancelled and therefore fight against drifting away from the work of Lent. Keep a routine of prayer and a routine in general during this time.
Here are some resources you may find helpful:
Magnificat provides the readings for Mass, daily reflections, and abbreviated forms of Morning and Evening Prayer, and they are offering this free for now: www.magnificat.com/free
Readings for Mass: usccb.org
Explanation and Meditations of the Sunday Mass readings: www.thesacredpage.com
FORMED offers inspirational, educational, and spiritual videos, podcasts, and other programs: formed.org
Bishop Barron provides reflections for the Stations of the Cross: http://stations.wordonfire.org/stations-of-the-cross
Praying the Divine Mercy Chaplet: https://www.thedivinemercy.org/m…/devotions/pray-the-chaplet
Praying the Rosary: https://www.rosarycenter.org/…/rosa…/how-to-pray-the-rosary/
Praying the Liturgy of the Hours: http://www.ibreviary.org/en/
Download the iBreviary app on your phone or tablet
            Lastly, in this time of a suspension of public Masses, please consider our online giving options (found by following this link) for any donations to continue support of our parishes, school, and office employees. Electronically you can stay consistent in your faithful giving. You can still mail in donations as well. We understand that there is economic stress for many during this pandemic, so some might not be able to donate, but for any who are still able, the support will be very much appreciated.
Next week, I hope to resume this bulletin column with the series regarding a "quick" telling of the good news of Jesus Christ. Know that I am continuing to offer Mass and many prayers for all of you. God bless all of you.
In Christ,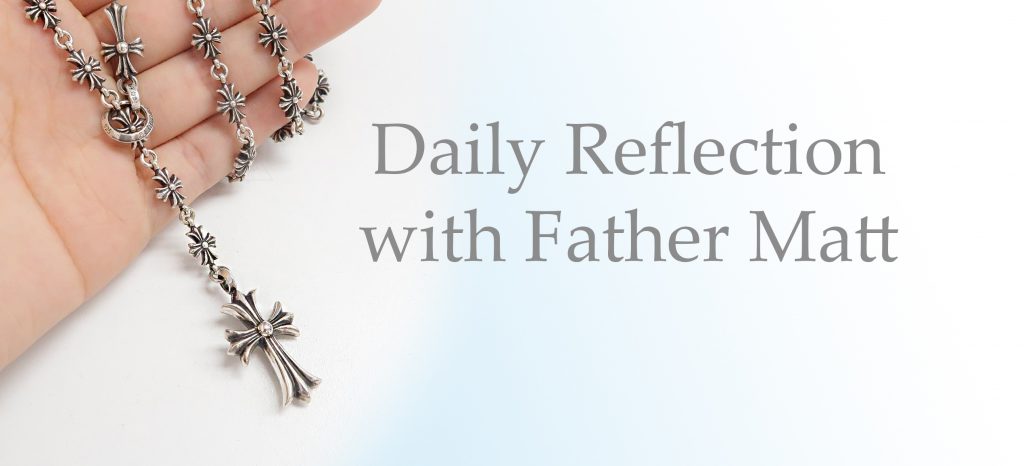 Father Matt has been sharing a reflection and prayer daily which is updated on its own page. You can find it here: http://www.mansfieldstmarys.org/?page_id=302
Check back to that page daily for updates.
Weekly Readings & Observances
Readings for the week of March 29, 2020
Sunday:           Ez 37:12-14/Ps 130:1-2, 3-4, 5-6, 7-8 [7]/Rom 8:8-11/Jn 11:1-45 or 11:3-7, 17, 20-27, 33b-45
Monday:          Dn 13:1-9, 15-17, 19-30, 33-62 or 13:41c-62/Ps 23:1-3a, 3b-4, 5, 6 [4ab]/Jn 8:1-11
Tuesday:         Nm 21:4-9/Ps 102:2-3, 16-18, 19-21/Jn 8:21-30
Wednesday:    Dn 3:14-20, 91-92, 95/Dn 3:52, 53, 54, 55, 56/Jn 8:31-42
Thursday:        Gn 17:3-9/Ps 105:4-5, 6-7, 8-9 [8a]/Jn 8:51-59
Friday:             Jer 20:10-13/Ps 18:2-3a, 3bc-4, 5-6, 7 [cf. 7]/Jn 10:31-42
Saturday:         Ez 37:21-28/Jer 31:10, 11-12abcd, 13 /Jn 11:45-56
Next Sunday:  Mt 21:1-11/Is 50:4-7/Ps 22:8-9, 17-18, 19-20, 23-24 [2a]/Phil 2:6-11/Mt 26:14—27:66 or 27:11-54
Observances for the week of March 29, 2020
Sunday:           5th Sunday of Lent
Monday:         
Tuesday:        
Wednesday:    April Fools' Day
Thursday:        St. Francis of Paola, Hermit
Friday:           
Saturday:         St. Isidore, Bishop and Doctor of the Church
Next Sunday:  Palm Sunday of the Passion of the Lord
©LPi
Prayer Requests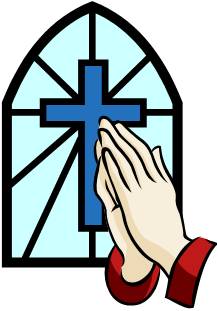 PLEASE PRAY FOR THE SICK OF OUR PARISH
Heidi Card, Nico Card, Elaine Chahulski, John Chereson, Robert & Denise Crouch, Theresa (Noonan) Cooke, Doug Eyink, Danny & Vicki Gongwer, Tripp Heffelfinger, Michael Holzworth, Charles Hopkins, Nancy Howard, Connie Kanz, Wayne McKenna, Robert Noonan, Charlotte Peerenboom, Rita Scheurer, Pius Schell, Joyce Steinle, Janiece Yosick, Stan & Sara Zeigler, Paul & Gerri Zickes
Prayer Intentions
Saturday, March 21 – Max and Elizabeth Roesler
Sunday, March 22 – Theresa Moffet
Friday, March 27 – Karl Roesler
Saturday, March 28 – For the Parish
Sunday, March 29 – Michael Yeager
Tuesday, March 31 – Karl Roesler
Friday, April 3 – Donna Schmitz
Saturday, April 4 – Charles and Anna Haley Family
Sunday, April 5 – Ken Amos
Tuesday, April 7 – Joseph Hagel, Kathryn and Nick Hagel
Sunday, April 12 – For the Parish
Collections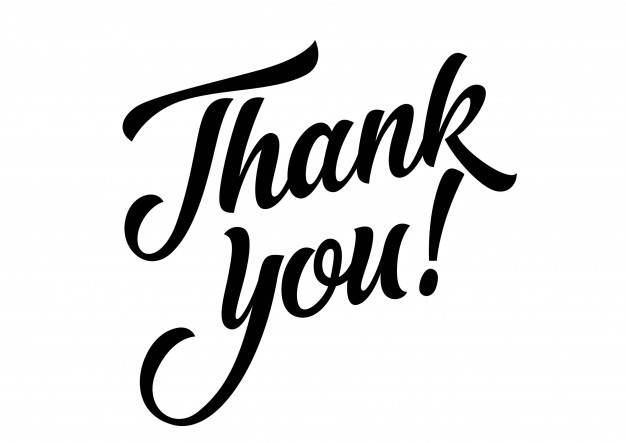 March 21 & 22, 2020  
Offertory       $970.00
School         $975.00
Total           $1945.00
Annual Catholic Appeal Update
We have reached 74.14% of our $18,000 goal.  68 donations of $13,345 have been made so far.
Announcements
Fish Fry and Designer Handbag Bingo
The fish fry will be canceled until we are all able to be together again. We are postponing the Designer Handbag Bingo – a new date will be announced as soon as we can determine one.
Your Source for Prayer, News, Inspiration and DAILY MASS
Join Annunciation Radio on any of our FM stations, our website or our app to stay up to date on everything happening in the Diocese of Toledo during this difficult time. Listen to Morning Offering with Ron Finn and Dave Vacheresse weekday mornings beginning at 8am. Coming to you live from our studio in Toledo we will be sharing all of the latest news, announcements and updates pertaining to our diocesan faith community. We are also your source for Daily Mass. Join us Monday-Friday at 3:15pm as we broadcast the pre-recorded Mass from our own Holy Rosary Cathedral. If you would like to listen earlier simply go to the program section of our website or app and listen any time after 10AM. At 3pm each day we pray our Annunciation Radio Family Prayer. Join us as we recite the Live & Interactive Divine Mercy Chaplet right from our studio in Toledo. We include your personal intentions and pray specifically for all of us in the Diocese of Toledo. Now is the perfect time to turn to Annunciation Radio….your Partner in Prayer during these uncertain times.
www.annunciationradio.com 1-877-275-8098 info@annunciationradio.com
Download our App: