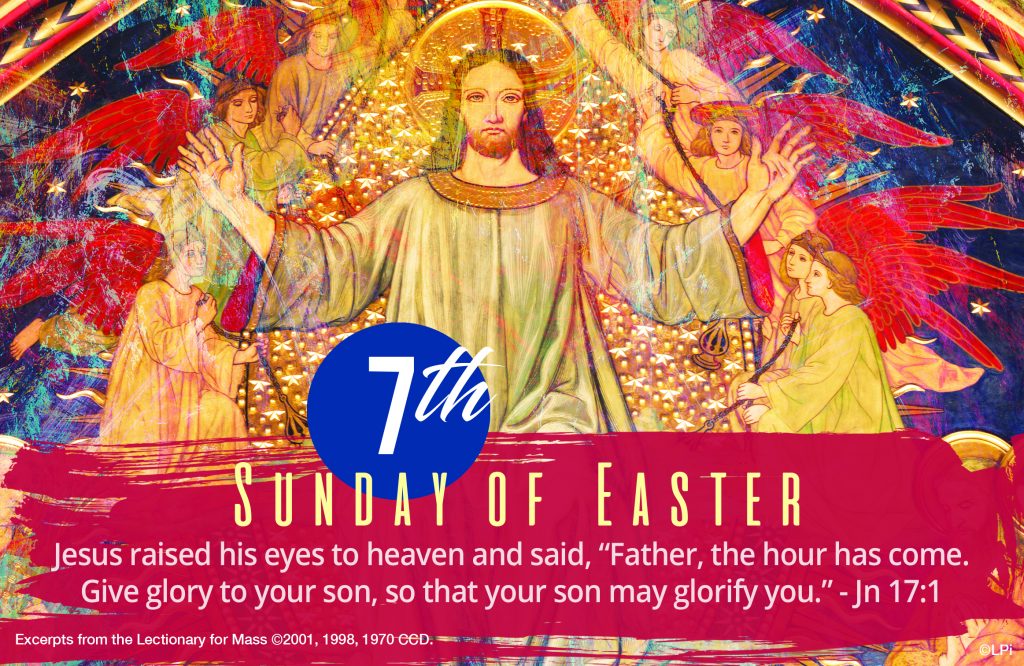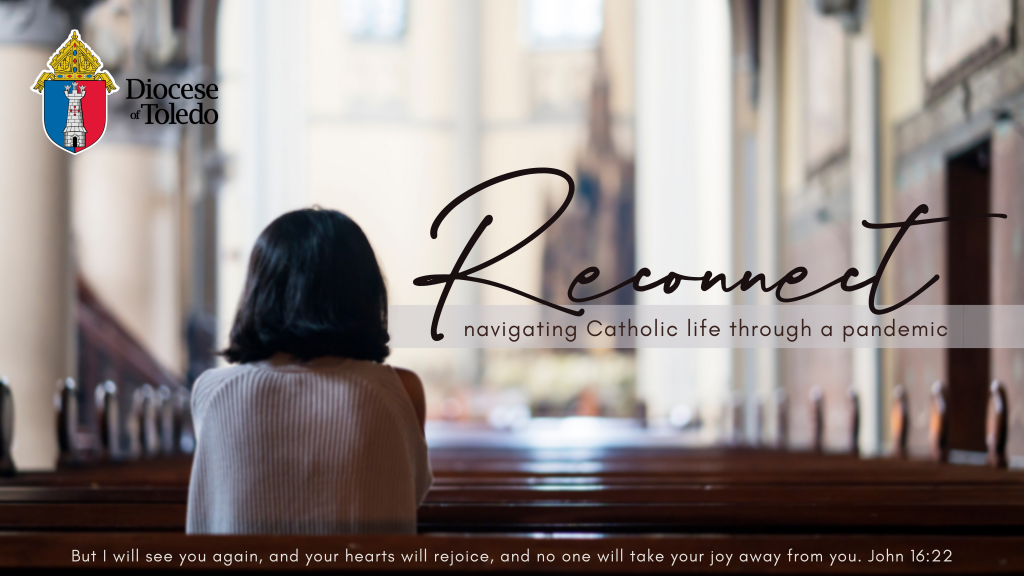 I'm so pleased to share with you new information and resources to help as we plan for and transition back to public Masses. The website www.ReconnectToledo.org was created to provide helpful information for you. Visit https://www.reconnecttoledo.org/liturgy to see what you can expect when public Masses resume. Be assured of my continued prayers as we all "Reconnect" and navigate Catholic life during this time!
Plans for Re-opening
May 18, 2020
Dear Friends,
I am pleased to announce that we will resume the public celebration of Holy Mass, beginning Tuesday, May 26, 2020. Masses will be celebrated under the normal schedule:
Tuesday 5:30pm St. Mary of the Snows
Wednesday 9am Resurrection
Thursday 5:30pm Resurrection
Friday 9am St. Mary of the Snows
Saturday 4pm St. Mary of the Snows
6pm Resurrection
Sunday 9am Resurrection
11am St. Mary of the Snows
As we return to public worship, we will continue to respect state and diocesan directives for social distancing. The staff of both parishes and I will do everything we possibly can to reduce the risks associated with public gatherings. Bishop Daniel Thomas has extended the dispensation from the obligation to attend Sunday Mass until further notice. Individuals who are at greater risk—the elderly, sick, those with pre-existing conditions—are encouraged to refrain from returning to public liturgies until such time as they feel comfortable and confident to do so. Mass will continue to be recorded and uploaded on YouTube for Sunday morning participation.
For those who would like to attend Mass in person, the following policies and procedures will be in effect at Resurrection Parish and St. Mary of the Snows Catholic Church:
Bishop Thomas has dispensed all Catholic from the obligation to attend Sunday Mass until further notice.
If you are at greater risk (elderly, sick, have pre-existing conditions), please refrain from coming to Mass.
By entering the church, you are acknowledging the potential risk for you to be in a public location.
We will have limited capacity in seating: 150 people at each parish. Once the limited capacity in the church is full, there is limited seating in Fellowship Hall at Resurrection and in the cafeteria at St. Mary's.
Seats will be marked either by tape or by a bulletin; greeters will help you find an appropriate seat. Know that you may not be able to sit "in your seat" or where generally sit.
You are asked to keep a 6 ft. distance from anyone who is not from your immediate household.
Bishop Thomas has encouraged (but not required) that Holy Communion be received from your hand. Please make sure your hand is flat to avoid contact. Holy Communion cannot be received with gloves on.
For those attending Mass at the church but uncomfortable about receiving Holy Communion, know that you may make a Spiritual Communion. St. Thomas Aquinas and St. Alphonsus Liguori both have written that a Spiritual Communion is as efficacious and grace-filled as receiving Holy Communion sacramentally.
Wearing masks is encouraged.
Hymnals have been removed from the pews. The bulletin will contain readings and Mass parts.
The entrance/recessional processions, offertory procession, Sign of Peace, holding hands during the Our Father, reception of the Precious Blood are all suspended until further notice.
There will be no holy water by entrances of the church.
The collection basket will not be passed. At Resurrection, you will find the collection baskets in the two main aisles of the church; at St. Mary of the Snows, you will find the collection basket on the table where the offertory gifts of bread and wine are usually placed. Please place your contribution in the basket as you enter or leave the church. This may be a good time to consider signing up for electronic giving, which you can find on the parishes' websites.
The churches will be sanitized between Masses.
You are encouraged to bring your own hand sanitizer and/or sanitizing wipes, especially since our supply is limited.
We ask for your ongoing patience and flexibility. It is possible that we may not be able to safely accommodate everyone who desires to come to Mass you're accustomed to attend, so we ask for you to consider other options for Mass, such as by the recorded Mass found on YouTube, at other Mass times (maybe Saturday evening), or at a public weekday Mass.
Furthermore, the Sacrament of Reconciliation will continue to be offered. Confessions will go back to being heard in the confessionals, but confessions will be heard from behind the screen only. There will not be any face-to-face confessions in the confessionals. If you cannot kneel behind the screen, you may stand. The original times for the Sacrament of Reconciliation will resume, plus new times during the week.
Times for the Sacrament of Reconciliation:
Tuesday 4:45-5:15pm St. Mary of the Snows
Thursday 4:45-5:15pm Resurrection
Saturday 3-3:45pm St. Mary of the Snows
Sunday 8-8:45am Resurrection
I have said this a few times, but I again want to emphasize and reiterate my gratitude to you for your generosity in supporting our parishes during this time. As we look forward to returning to Mass, I ask for continued generosity but in additional new ways: generosity in flexibility, cooperation, and care for each other. We will return to Sunday Mass for the Solemnity of Pentecost, celebrating the Holy Spirit descending upon the apostles in the form of tongues of fire. Like them, may we spend these days in prayer in order to prepare for a new outpouring of the Holy Spirit in our lives. Please go to this website from the Diocese of Toledo to help prepare for Pentecost: https://reconnecttoledo.squarespace.com/pentecost. Come, Holy Spirit!
Sincerely yours in Christ,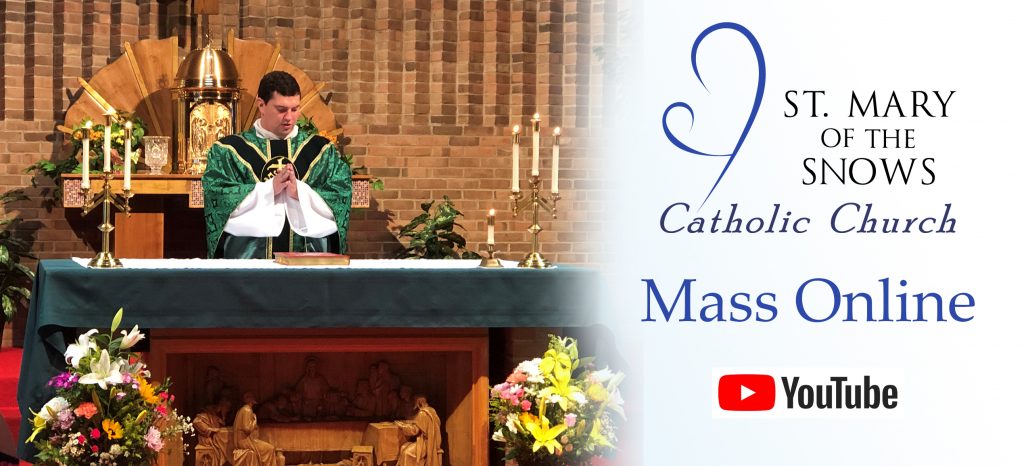 St. Mary of the Snows and Resurrection now has Sunday Mass available on YouTube for you to watch and participate! Click here to find our YouTube channel and participate in Sunday Mass with Father Matt! Please read below for information on making a spiritual Communion.
From Father Matt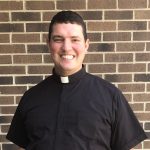 Dear Friends,
Our bishop, Bishop Daniel Thomas, recently published guidelines about returning to Mass. As of right now, the plan is to return Sunday Masses on the weekend of May 30-31, as we celebrate the great and tremendous Solemnity of Pentecost. We will actually have a soft opening for Mass, celebrating public Mass on the weekdays leading up to Pentecost. As I mentioned last week, Mass may be a little different than we've been accustomed to in the past. While we don't yet have final plans for our parishes, I thought it would be good to share with you the guidelines given by the Diocese and by Bishop Thomas.
The faithful are still dispensed from the obligation to attend Holy Mass during this time
Processions through the congregation at the beginning and end of the liturgy should be continued during this time
No Presentation of the Gifts during this time
The Sign of Peace continues to be suspended during this time. The faithful should be reminded that there is to be no physical contact (handholding) during the Lord's Prayer
The distribution of the Precious Blood from the chalice continues to be suspended during this time
Baptismal fonts and holy water stoops remain empty
Social distancing guidelines apply in the church (how we will do this is being finalized)

The capacity of the church is not to exceed 50% of fire code regulations

A limited number of Extraordinary Ministers of Holy Communion will be utilized, if any
Social gatherings before or after Mass are discouraged, namely no receptions, no Doughnut Sundays, etc.
Sanitizing and disinfecting high use areas of the church: doors, pews, chairs, restrooms, etc.
Doors may be propped open to avoid repeated contact and to allow for better ventilation
All hymnals and missalettes should be removed and stored for the duration of the pandemic
Bulletins should be placed on tables near the exits for the faithful
No collection taken up during the Mass; collection baskets will be placed elsewhere so that the faithful may deposit their donation as they enter or depart
Those who are elderly, sick, symptomatic or at greater risk should be strongly encouraged to stay home
Face masks/coverings are highly encouraged
Hand sanitizer should be made available at all entrances
How these guidelines will be implemented here will published soon. I strongly recommend using the resources on this website published by the Diocese of Toledo: https://www.reconnecttoledo.org. This includes the guidelines for sacraments and liturgies, but it also includes spiritual resources. It's definitely worth a look. Have a great week!
In Christ,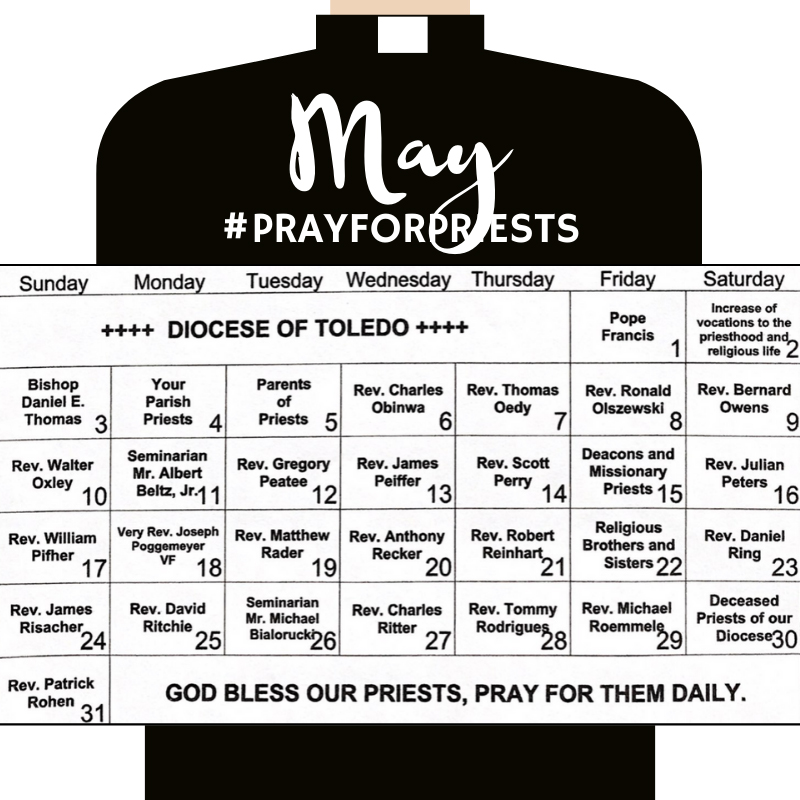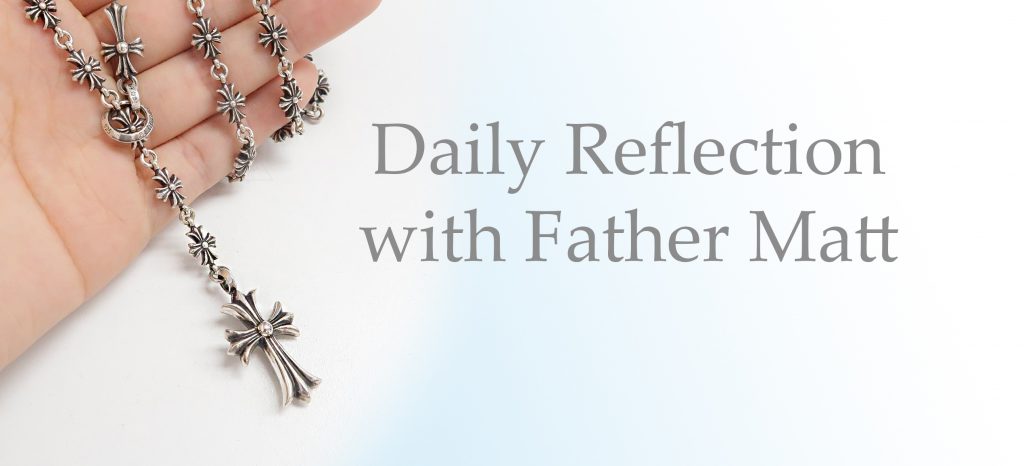 Father Matt has been sharing a reflection and prayer daily which is updated on its own page. You can find it here: http://www.mansfieldstmarys.org/?page_id=302
Check back to that page daily for updates.
A Message from Bishop Thomas
Weekly Readings & Observances
Readings for the week of May 24, 2020
Sunday:           Ascension: Acts 1:1-11/Ps 47:2-3, 6-7, 8-9 [6]/Eph 1:17-23/Mt 28:16-20
7th Sunday of Easter: Acts 1:12-14/Ps 27:1, 4, 7-8 [13]/1 Pt 4:13-16/Jn 17:1-11a
Monday:          Acts 19:1-8/Ps 68:2-3ab, 4-5acd, 6-7ab [33a]/Jn 16:29-33
Tuesday:         Acts 20:17-27/Ps 68:10-11, 20-21 [33a]/Jn 17:1-11a
Wednesday:    Acts 20:28-38/Ps 68:29-30, 33-35a, 35bc-36ab [33a]/Jn 17:11b-19
Thursday:        Acts 22:30; 23:6-11/Ps 16:1-2a and 5, 7-8, 9-10, 11 [1]/Jn 17:20-26
Friday: Acts 25:13b-21/Ps 103:1-2, 11-12, 19-20ab [19a]/Jn 21:15-19
Saturday:         Morning: Acts 28:16-20, 30-31/Ps 11:4, 5 and 7 [cf. 7b]/Jn 21:20-25
Next Sunday:  Vigil: Gn 11:1-9 or Ex 19:3-8a, 16-20b or Ez 37:1-14 or Jl 3:1-5/Ps 104:1-2, 24, 35, 27-28, 29, 30 [cf. 30]/Rom 8:22-27/Jn 7:37-39. Extended Vigil: Gn 11:1-9/Ps 33:10-11, 12-13, 14-15/Ex 19:3-8a, 16-20b/Dn 3:52, 53, 55, 56 [52b] or Ps 19:8, 9, 10, 11/Ez 37:1-14/Ps 107:2-3, 4-5, 6-7, 8-9 [1]/Jl 3:1-5/Ps 104:1-2, 24, 35, 27-28, 29, 30 [cf. 30]/Rom 8:22-27/Jn 7:37-39. Day: Acts 2:1-11/Ps 104:1, 24, 29-30, 31, 34 [cf. 30]/1 Cor 12:3b-7, 12-13/Jn 20:19-23
Observances for the week of May 24, 2020
Sunday:           The Ascension of the Lord; 7th Sunday of Easter; World Communications Day
Monday:          St. Bede the Venerable, Priest and Doctor of the Church; St. Gregory VII, Pope; St. Mary Magdalene de' Pazzi, Virgin; Memorial Day
Tuesday:         St. Philip Neri, Priest
Wednesday:    St. Augustine of Canterbury, Bishop
Thursday:       
Friday:           
Saturday:        
Next Sunday:  Pentecost Sunday
©LPi
Prayer Requests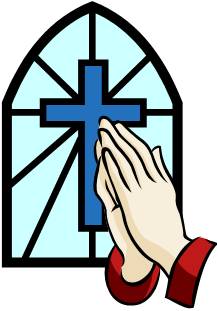 PLEASE PRAY FOR THE SICK OF OUR PARISH
Heidi Card, Nico Card, Elaine Chahulski, John Chereson, Robert & Denise Crouch, Theresa (Noonan) Cooke, Doug Eyink, Danny & Vicki Gongwer, Tripp Heffelfinger, Michael Holzworth, Charles Hopkins, Nancy Howard, Wayne McKenna, Robert Noonan, Charlotte Peerenboom, Rita Scheurer, Pius Schell, Joyce Steinle, Gladys Stevens, Judy Tuttle, Janiece Yosick, Stan & Sara Zeigler, Paul & Gerri Zickes
Prayer Intentions
Tuesday, May 26 – Celebrant's Choice
Friday, May 29 – Joan Sweezie-Mowery
Saturday, May 30 – Werner Schneiders
Sunday, May 31 – Michael Zeigler
The Holy Father's Prayer Intention for May
For Deacons
We pray that deacons, faithful in their service to the Word and the poor, may be an invigorating symbol for the entire Church.
Novena
Yesterday, May 21 was 40 days after Easter, and since the Acts of the Apostles tells us that Jesus ascended into heaven 40 days after Easter, the Solemnity of the Ascension traditionally was celebrated on that day; the Solemnity has now been transferred to Sunday. The apostles spent the time between the Ascension and Pentecost in prayers–9 days of prayer. This was the first novena. Keeping that in mind, I invite you to join me along with Bishop Thomas and others in our diocese in praying this Novena to the Holy Spirit in Preparation for the Solemnity of Pentecost. Come, Holy Spirit!
The Novena begins Friday, May 22
https://www.reconnecttoledo.org/novena
https://static1.squarespace.com/…/Novena+to+the+Holy+Spirit…
Collections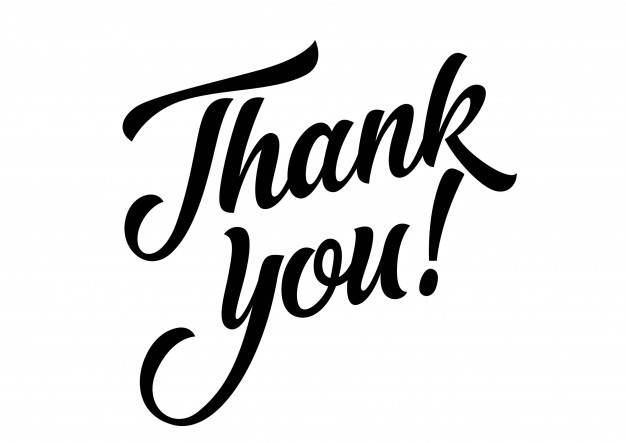 May 16 & 17, 2020  
Offertory       $1740.50
School         $2325.50
B&G $45.00
Ascension $40.00
Diosese Assesment $10.00
Total           $4161.00
Annual Catholic Appeal Update
For the Annual Catholic Appeal we have reached 77.64% of our $18,000 goal. Donations have totaled $13,975 so far from 92 donors.
Finance Committee Member Needed
The St. Mary's Finance Committee is in need of another member. The committee meets 6 times per year. The term begins in July and is for 3 years. If you are willing to serve on this committee or would like additional information, please contact Fr. Matt.
Bulletin Information
Our first printed bulletin will be for the weekend of May 30 & 31, 2020. Due to the Memorial Day holiday and delays in shipping due to COVID-19, all announcements and content MUST be submitted by the MONDAY before the bulletin date at NOON. Content can be sent to bulletin@mansfieldstmarys.org
Junior High Teacher Position Opening
St. Mary of the Snows School, Mansfield, is accepting applications for the position of Seventh and Eighth Grade Homeroom Teacher who will teach History and Religion for the Middle Grades for the 2020-2021 academic year. Preferred candidates should hold a Bachelor's Degree in Education or a degree in History. As this candidate will also teach Religion, he or she must be a practicing Catholic. Interested candidates should send a letter of interest, resume, and contact information for three references to: Christa Brubaker, Principal, St, Mary of the Snows School, 1630 Ashland Rd., Mansfield, OH 44905. The deadline to apply is June 8, 2020 or until the position is filled.
Parish Office Summer Hours
Summer Office Hours are Monday-Friday 8:00am-1:00pm beginning June 1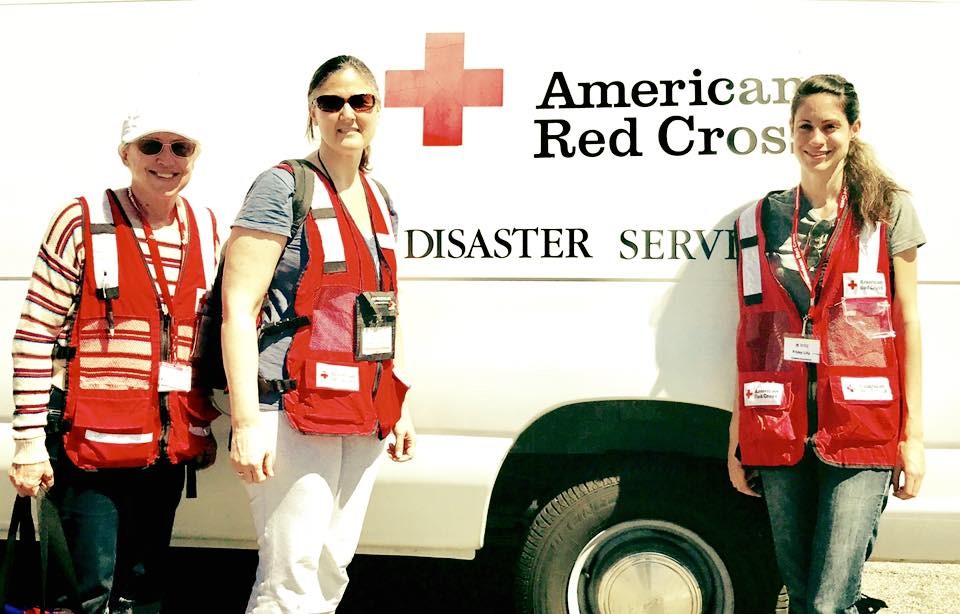 AMERICAN RED CROSS NEEDS VOLUNTEERS
The American Red Cross is looking for local volunteers throughout Ohio that would be willing to help at blood drives and local disasters. In addition, we are also looking for 'HELP FROM HOME" volunteers to help with volunteer support. All required training and resources will be
provided. For more info, send an email to volunteerohio@redcross.org or visit our volunteer website at
www.redcross.org/volunteer
Blood Donors are also needed in every area – visit redcrossblood.org to find the closest donation site near you to schedule an appointment!
THANK YOU!
Thank You! During our Lenten project, you were asked to buy one gift card to be given to several needs. Because of the quarantine only a few cards were received. The donated gift cards were given to Med Central Emergency Department nurses and doctors. The following is a note the parish received.
Dear St. Mary's Church, We would like to thank you on behalf of myself and my coworkers for the gift cards. We have been very fortunate at Mansfield given all the stories we are hearing from hospitals in the bigger cities. Your thoughts and prayers are incredibly appreciated. It has been heart warming to have our community come together in a time like this. Please continue to stay safe, we will endure together. With grateful thanks, Holly & Mansfield E. D.
CARDS
Gladys Stevens (sister of Dick Rondy) has recently returned to her home and would enjoy cards from her friends at St. Mary's. Please send cards to Gladys at 116 Delaware Rd., Ashland, 44805
NEEDED
A woman from our parish is in need of a self-propelled lawn mower. At present she is mowing her yard with a push mower, and at her age she needs a self-propelled mower. She belongs to the parish but does not have the money to purchase a new lawn mower. If you have a used one, that is in good condition, and would like to donate it, please call the parish at 419-589-2114.
Catholic Charities Continues to Serve People in Need During the COVID-19 Pandemic
Catholic Charities Continues to Serve People in Need During the COVID-19 Pandemic "No matter the circumstances, Catholic Charities of the Diocese of Toledo will continue to provide the most basic human needs of food, clothing and shelter to the people we serve," says Rodney Schuster, Executive Director. "While volunteer help is now limited, and food and clothing donations have greatly decreased, we continue, to serve our communities' most vulnerable men, women, and children across the Diocese of Toledo.
"All of our services are adjusting by striving to maintain the recommended 'social distance' with others, while continuing to provide love and care to everyone we encounter," Mr. Schuster adds. "During this time of unprecedented circumstances we ask for your prayers to end this pandemic and to protect our staff and those we serve."
Catholic Charities La Posada Family Emergency Shelter remains open in Toledo, and Miriam House, a transitional shelter for homeless women and children, remains open in Norwalk, OH.
Helping Hands of St. Louis provides bagged meals weekdays, 10:30 a.m. – 12:30 p.m. and snack packs, 1- 3 p.m. daily, Monday – Friday. Hygiene products are distributed from the Helping Hands Clothing Center foyer Wednesdays, 9:30-11:30 a.m. The Helping Hands Food Pantry provides bagged groceries from the Clothing Center foyer Tuesdays and Thursdays, 9:30 – 11:30 a.m.
HOPE Pantry in Mansfield provides bagged groceries 8:30 a.m. – 12:30 p.m. Mondays, Tuesdays, Thursdays and Fridays.
"Since our ministries are being dramatically stretched, especially without the blessing of our many volunteers and in-kind donations, we also ask for your financial support," says Rodney Schuster, noting donations can be made online https://catholiccharitiesnwo.org/product/donate/ "Rest assured, Catholic Charities will continue to follow the example Jesus gave us by serving the poor and healing the sick in these challenging times."
Individuals and families wanting to assist or those needing assistance are encouraged to reach out to the Catholic Charities office nearest them: Toledo – 419.244.6711; Mansfield – 419.524.0733; Norwalk – 419.668.3073; and Sandusky – 419.502.0043.
Your Source for Prayer, News, Inspiration and DAILY MASS
Join Annunciation Radio on any of our FM stations, our website or our app to stay up to date on everything happening in the Diocese of Toledo during this difficult time. Listen to Morning Offering with Ron Finn and Dave Vacheresse weekday mornings beginning at 8am. Coming to you live from our studio in Toledo we will be sharing all of the latest news, announcements and updates pertaining to our diocesan faith community. We are also your source for Daily Mass. Join us Monday-Friday at 3:15pm as we broadcast the pre-recorded Mass from our own Holy Rosary Cathedral. If you would like to listen earlier simply go to the program section of our website or app and listen any time after 10AM. At 3pm each day we pray our Annunciation Radio Family Prayer. Join us as we recite the Live & Interactive Divine Mercy Chaplet right from our studio in Toledo. We include your personal intentions and pray specifically for all of us in the Diocese of Toledo. Now is the perfect time to turn to Annunciation Radio….your Partner in Prayer during these uncertain times.
www.annunciationradio.com 1-877-275-8098 info@annunciationradio.com
Download our App: